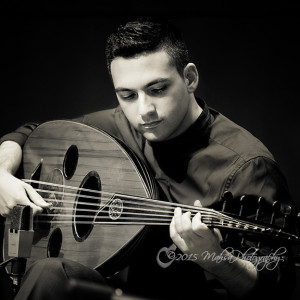 New to the world of the Oud?
Then you are on the right page! I'm Navid, creator of Oud for Guitarists.
On this page, you will find the information you need to get up to speed quickly and start playing the Oud confidently and authentically.
What is the Oud?
When you type in "Oud" on Google search, it gives you a variety of Ouds out there. At Oud for Guitarists, we are NOT talking about a type of wood or perfume made from it, but we are talking about Oud the musical instrument. It is an ancient musical instrument from the Middle East, which has been very popular in the area and called the King of Instruments. It has been played by the greatest musicians in Middle Eastern history for centuries.
It is finding its way over to Western countries in the last decades, and more and more musicians are picking up this instrument, for its unique sounds and unlimited possibilities of creating new musical fusion with it.
 
Why learning the Oud is a good idea for every musician
As I wrote in the article, 10 Reasons to Learn Oud Now, learning to play the Oud means learning a whole new musical realm. While Western and Middle Eastern music share many commonalities, Middle Eastern music offers much deeper musical experience, which a lot of Oud enthusiasts get hooked on.
Take quarter notes, for example. As the name suggests, it is located in between a natural note and a flat.
You can play notes that you never thought existed on this instrument. Possibilities are endless.
There are many more benefits to playing the Oud. To learn more, you can have a quick read at…
So Where and How Can I Buy an Oud?
Good question! Even though musicians in North America have been exploring this instrument for years now, it is still hard to find a good Oud in music stores in town.
But not to worry. We have compiled the Ultimate Oud Buyers' Guide for those who are looking to buy an Oud but don't know where or how to choose one. You will find that the Guide consists of 5 parts:
Part 3: How to Buy Oud in a Foreign Country
After reading the guide, you will be able to decide what type of Oud you want and where you can purchase one.
 
Okay, I have an Oud now…So Where to Start?
Alright, so let's get started! Here are 3 places where you can start your Oud learning.
 
Listen to the songs and see what resonates with you. Which songs do you like? Where are they from? Who is the Oud player? This will give you guidance as to what style you want to learn.
 
"Maqam" is something that loosely translates to Western "scales." Many people get intimidated by maqam or maqammat for plural, as there are many more than Western music has.
 
Last but not least, this Foundation Program is the short cut to start playing the Oud quickly. You will learn the most practical techniques, ornaments, popular rhythms and maqammat in the 12 video lessons, which help you build a strong foundation to pursue this deep world of the Oud music. Stop wasting time looking for authentic information all over the internet. Start playing the Oud confidently from today.
 
…And there are lots more to come.
So make sure you enter your name and email address below and sign up for Oud for Guitarists updates! (And you will receive a FREE Ultimate Oud Beginners Course.)
"Oud for Guitarists has one of the best ways of teaching I have come across" – Zachariah Luhman