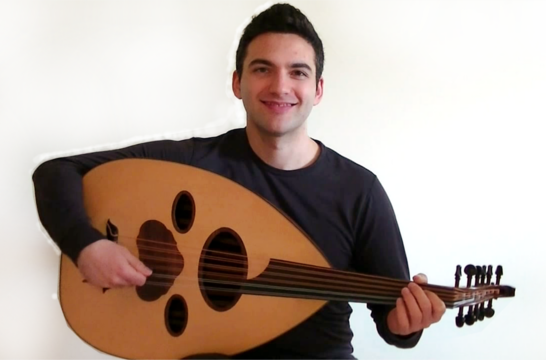 "Well filmed, clear and excellent start to learn the Oud for sure." - Andre Thibault (Vancouver, Canada)
Learn to play Oud quickly and authentically!
Enter your name & email below to get weekly Oud tips & advice in your email inbox! (As a bonus, you will receive free access to Lesson 1 of the Oud for Guitarists Foundation program!)
~Popular Premium Course~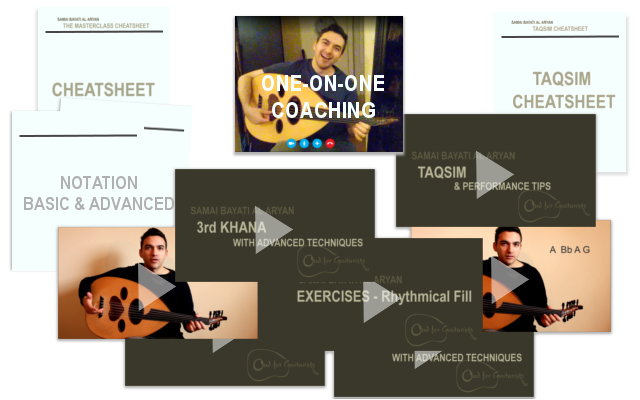 Want to see your friends and family enjoy your Oud playing more?
You can now by learning the "5 Golden Techniques"...!
In this brand new, systematic course, you will:
»Learn how to incorporate the 5 Golden Techniques (and more) to any piece of music
»Learn the famous Samai Bayati Al Aryan with advanced techniques
»Develop ways to personalize the music with techniques and make it into your own piece of music
~Latest free Oud Tip~
The Ultimate Oud Beginner's Guide
Want to start learning how to play the Oud quickly and don't know where to start?
Haven't found a teacher yet and can't wait?
Join the Ultimate Oud Beginner's Guide today and get a month's worth of free Oud lessons with free video lessons and reading material.
This course will take you from day one holding and playing the Oud till the end of your first month playing the Oud.
Sign up now and start learning today.
Click here to sign up to get the Free Ultimate Beginner's Guide Email Course
(This course is intended to help you experience what you would learn taking lessons with a private Oud teacher for one month. These lessons will be delivered by email over the period of one week, and you will receive an email about every two days with a new lesson. The material should keep you busy for a period of one month for a bare beginner.)