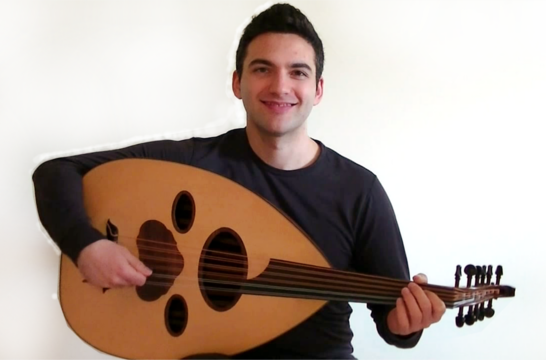 "Well filmed, clear and excellent start to learn the Oud for sure." - Andre Thibault (Vancouver, Canada)
Learn to play Oud quickly and authentically!
Enter your name & email below to get weekly Oud tips & advice in your email inbox! (As a bonus, you will receive free access to Lesson 1 of the Oud for Guitarists Foundation program!)
~Popular Premium Course~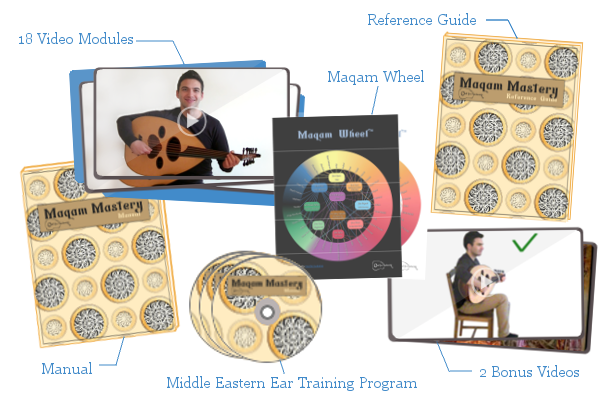 The Maqam Musical system of the Middle East is one of the most daunting and complicated music theories of the world. Many Oud learners struggle with recognizing which Maqam is which, and how to develop melody and improvise. But it doesn't have to be difficult anymore!
With the Maqam Mastery Program's video lessons and ear training exercises, you will be able to:
• Develop the "ear" for Middle Eastern quartertones, and maqamat
• Develop melody in each maqam with authentic, idiomatic phrases
• Learn how to deconstruct maqamat to understand their relationships recognize them easily
~Latest free Oud Tip~
It took me a while to get a taste for Arabic music… and Turkish music. I had only known middle eastern music through Persian music, and this was what I listened to the most.
That's why I created this Free email course "Arabic Music 101", because this is what I would have learned Arabic music faster if I had more exposure to the right kind of music.