A couple weeks ago I announced that I would be creating a step-by-step taqasim learning program.
I'm not talking about a "learn someone else's taqasim" program.
This will get you to the point where you can create your own taqasim.
Response
The response confirmed that this program is needed and wanted in the Oud learning world.
So it's happening, it's a go!
What's Next?
I have been compiling recordings of Simon Shaheen's taqasim from the web. A section of the taqasim program will be to learn common juicy melodic phrases that are used by the best player's. I will focus on the phrases and modulations that Simon Shaheen uses as an foundational example of traditional and contemporary Oud playing.
I have surveyed the good folks who purchased the program during the flash pre-sale to find out:
What they are struggling with in playing taqasim…
What is their learning style, and what worked in the past when learning music…
What is their attitude towards homework and tests…
How long have they each been playing Oud…
I hope to launch the program in late November or early December.
Want to get started learning taqasim? Check out these articles.
On another note… How to Save Your Old Cow Horn Risha
I still have my first cow horn risha given to me as a Christmas gift a few years ago. It is a super stiff one. But it is really short now after all the filing and sanding.
So here's what I did to salvage it…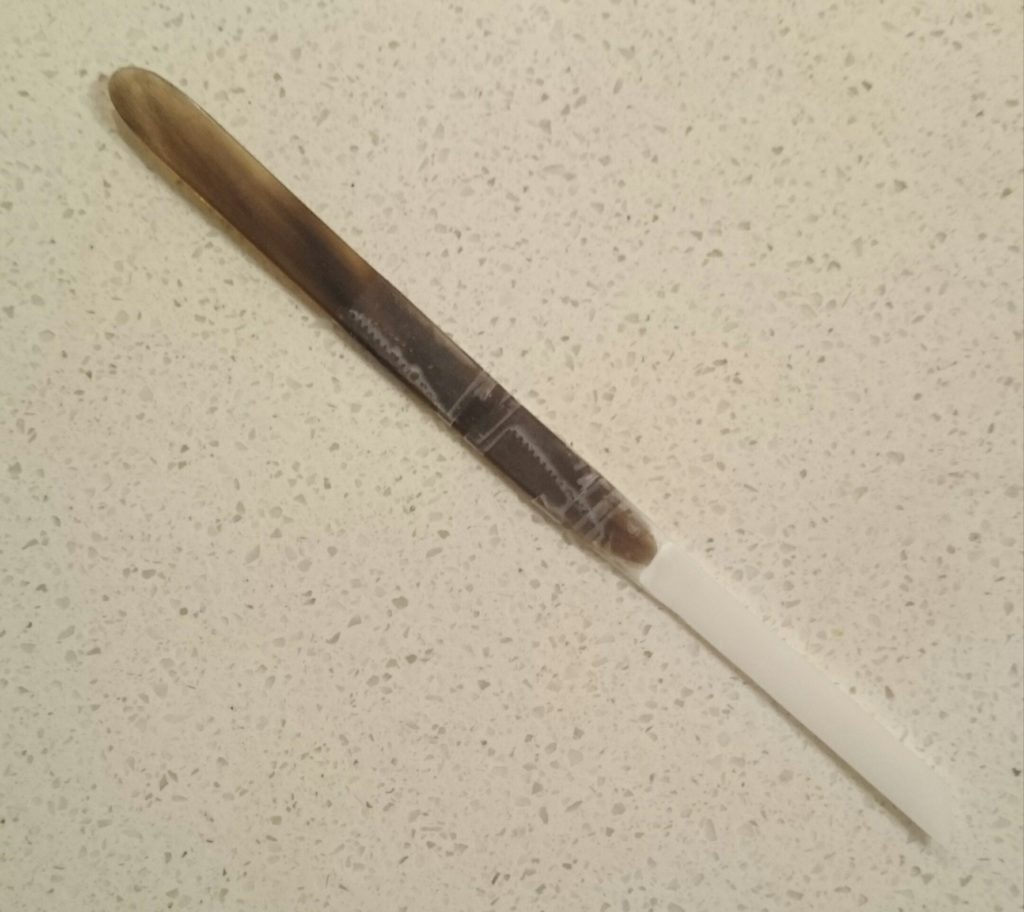 I taped it to a plastic one to lengthen it. Now it sits in my hand properly.
LOL! 😀
Now you can save your old risha too. learn taqasim
Sign up below to receive updates on the taqasim learning program, and you'll get a bonus Ultimate Beginner's Guide email course.
Click here to sign up to get the Free Ultimate Beginner's Guide Email Course