Welcome to Oud for Guitarists!
On this website, you'll find just what you are looking for about the Oud and Middle Eastern music.
We keep adding new content to the site, so make sure to sign up for the Oud for Guitarists newsletter!
Click here to sign up for the OfG newsletter!
FREE EMAIL COURSES
Need some guidance for getting started on the Oud? Check out these FREE email courses: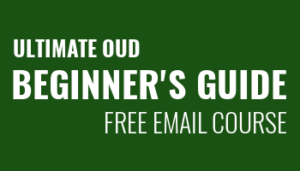 Just bought an Oud? Not sure how to hold the risha properly?
In this free email course, you'll learn the Oud basics (e.g. how to hold the Oud & risha properly) + perfect exercises for beginners, worth a whole month of private lessons content!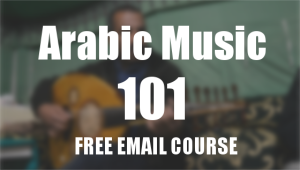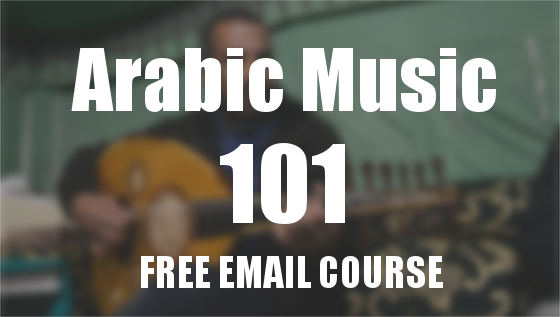 New to the world of Arabic music?
In this free email course, you'll be exposed to all the famous Arabic pieces in different genres. Perfect if you want to learn the feel of Arabic music or train your ear!
OUD LESSONS LIBRARY
Are you looking for a specific topic?
I have a whole library of all my blog articles sorted by category on this page.
Here are some of the popular articles:
Types of Ouds: The Ultimate Oud Buyers' Guide Part 1
Free Sheet Music: Middle Eastern, Arabic, Turkish, Greek, Armenian and Persian
Arabic Maqam Theory – A Brief Introduction
The Best 50 Middle Eastern Songs You Have to Hear!
PREMIUM COURSES
If you are looking for a more systematic approach to learning the Oud, the premium courses will give you just that!
Find the perfect course for your Oud goal here!
Here are our most popular courses: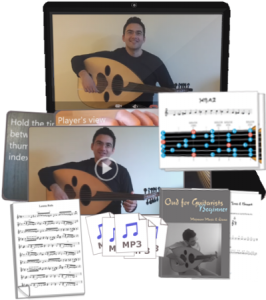 Maybe you are a guitar player who picked up the Oud.
You have some musical foundation, but you are new to the Oud.
Then this program is perfect for you!
In this popular Oud for Guitarists Foundation Program, you'll be able to:
Understand basics of Middle Eastern melodies and rhythms
Find notes accurately on the Oud (including quartertones)
Refine your right hand Oud playing technique and play ornaments
Check out the Oud for Guitarists Foundation Program here!
Can't tell the differences between different maqams?
Want to play taqasim properly and authentically?
With video lessons and ear training exercises, you will be able to:
• Develop the "ear" for Middle Eastern quartertones and maqams
• Develop melody in each maqam with authentic, idiomatic phrases
• Learn how to deconstruct maqams to understand their relationships recognize them easily
Check out the Maqam Mastery Program from here!
Check out other premium courses here!
If you have any questions about the Oud, the blog articles and/or courses, feel free to email me at support@oudforguitarists.com.
And be sure to get on the Oud for Guitarists newsletter to learn more about the Oud and the Middle Eastern music!